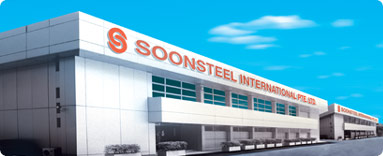 Your One-Stop Piping Solutions
For more than 30 years, SOONSteel International Pte. Ltd. or the preferred SOON that we are best known, has established a track record as a world-class distributor and stockist of quality line-pipes, fittings and flanges to oil & gas, energy & power generation, mining & engineering, chemical & petrochemical and marine industries.
SOON is a piping specialist that has a comprehensive range of line-pipes and pipe-fittings readily available to meet the ever increasing needs of the industries globally. We stock more than 300 types of line-pipes and pipe-fittings comprising over 8,000 items in various material grades and dimensions conforming to ASME, ASTM, ANSI, API, MSS and NACE specifications with corresponding mill test certificates to authenticate the top quality of our supplies.